Make it a Double.
Take your Orbit Baby G5 Stroller from a single to a double in practically just a snap with the Orbit Baby Helix+ Double Stroller Attachment.
Comfort for Babies…
Encourages sibling connection and interaction with front-to-back rotation while riding.
6-wheel stroller suspension gives a plush ride with hassle-free, no-pump tires.
SmartHub® offers 360-degree rotation, so little ones can be forward-facing or parent-facing, upright or fully reclined when seats are docked.
 …AND for Parents
For growing families, siblings, or twins.
Helix+ easily clicks into place and can be removed when parent is out with only one child.
Seat swivels so parents can help their child in and out.
Folds compactly to fit in most car trunks.
Narrow frame of Orbit Baby Helix+ Double Stroller easily maneuvers where bulkier double strollers cannot.
SmartHub® docking base offers seamless transport from stroller to car and back again with coordinating Orbit Baby Stroller Seat and Car Seat.
High-tech Travel
Easily converts back to a single stroller when traveling with just one child at a time.
Patented Quadshock™ 6-wheel premium suspension system for a smooth ride.
No-pump tires made of lightweight EVA.
Light and strong Aerospace-grade aluminum frame, optimized for strength and durability.
SmartHub® provides 3DRotation™ technology for easy 360-degree rotation and reclining in one fluid motion.
Compatible with the Orbit Baby G5 Stroller, G5 Stroller Seat and G5 Infant Car Seat, including the G3 Infant Car Seat and Stroller Seat. All seats are sold separately. (Important Note: do not use with toddler car seats or G1 products)
Helix+ attachment with SmartHub®, anodized frame, and wheels.
2 attachments to secure Helix+ to single stroller.
Protective pad for stroller bar.
Approx. frame weight: 26 lbs. double mode, 19.2 lbs. single mode.
Dimensions: 32L x 19W x 15.5H in (81L x 48W x 39H cm)
IDEAL FOR TWINS, SIBLINGS, AND GROWING FAMILIES
The Helix+ is compatible with nearly all Orbit Baby G5 configurations! (frame and additional seating sold separately)
Effortless Versatility
FROM 1 TO 2 AND BACK AGAIN
Easily convert your stroller from a single to a double, and back to a single when you're only out with 1 kiddo.
Inspire Engagement
360 DEGREE VIEW X 2
Encourage sibling connection and interaction with rotating seats that can face each other or the world around them.
NEED A SEAT OR STROLLER FRAME?
Helix+ With Car Seat
For easy car-to-stroller transfers, the Orbit Baby G5 Car Seat is a versatile seating option for safe and smooth travels on the road or through the park.
Shop Helix+ Car Seat
Helix+ With Stroller Seat
Keep it simple with stroller seating only. If you're already set with a car seat, the Helix+ with Stroller Seat will ensure your stroller is always ready to go.
Shop Helix+ Stroller Seat
G5 Stroller
For those jumping into the Orbit Baby family with a need for a stroller for two, you'll want a G5 Stroller to go with your Helix+ Attachment. It's a high-tech ride that's perfect for any one tot or a full squad.
Shop G5 Stroller
Customer Reviews
Write a Review
Ask a Question
Filter Reviews:
stroller
kids
Orbit
family
Everything
orbit products
quality
bassinet
car seat
stroller attachment
06/05/2021
Stephanie M.

United States
Must have for a new Mamma
I have the dou le stroller that I can attach my baby girl and toddler boy. The experience that I had os beyond amazing, it easy to set up and to fold. The 360 is a life changer for us and both my kids feel comfortable using the stroller. The BEST part is that I can use as a single stroller OR double stroller, I never saw something like this before, so Im not stuck with a double stroller, I can use the single stroller if my toddler dosent wants to use his seat.
05/22/2021
Marisol E.

United States
Orbit lover of 6 years
Orbit has been awesome for our family, as our family grew, it grew with us, from infant car seats to the skate board, everything has been great! And we're still using it till this day! Customer service has always been terrific! If we ever have another baby orbit will be our way to go! ALWAYS! Thank you orbit for the greatest stroller ever!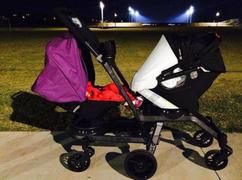 So happy that you are a long standing part of the Orbit family. Enjoy!
06/03/2023
Guillermo C.

United States
Slightly Disappointed
We love our orbit baby and we're so excited to add the helix now that we have two under two. However I was a little disappointed when trying it out that it does leave the stroller feeling bulky. You have to remove the drink holder and the stroller does not fold with the attachment, so you have to put it together every time you use it. I also found that it did not ride as smoothly or compact as other double strollers. We don't find ourselves using it as much as we thought as it more of a hassle than convenience.
Hey Guillermo, Thanks for your feedback. Our Helix attachment is unique and like most double strollers there are pros and cons. It may not fit every need 100%, but parents love the fact that you can convert from a single to a double stroller and back again with ease. It also keeps the stroller very compact compared to some stacked and side by side double strollers. If you are having trouble folding the stroller or attaching the Helix, feel free to schedule a call with our product expert, they will walk you through the entire process. Thank you for being a customer, your feedback is appreciated!
Love it, but such a struggle
I love all orbit products, but I've had such trouble with the helix+ attachment. It makes the stroller hard to push and the wheels drag. Wish this wouldn't happen, because it's a beautiful stroller setup.
Hey Lucerito, Thank you for your feedback. Your wheels should not drag, one of our customer service representatives will be contacting you to discuss warranty replacement.
10/04/2022
Jenia N.

United States
Car Seat/Stroller/Bassinet/Stroller Attachment
I purchased the G5 car seat and stroller about 2 years ago for my first kid and I absolutely adore it! The quality is so good I have 0 complaints. I'm on baby number 2 and I give birth in a few days and because of my positive experience with orbit products I purchased the stroller attachment so that both of my kids can use it (it was super easy to install) and I purchased a replacement car seat cover and bassinet which I haven't used yet but I'm very excited!
05/17/2021
Amy T.

United States
Helix+ Attachment
We love the option of adding the second seat onto the stroller for both kids! It's also great that we can rotate the kids so they can face each other. Such a great option if you have 2 kids!
So much fun for the both of them to interact.
12/27/2020
Brianna M.

United States
Best stroller system!
I've had my stroller system for 5 years and just added the helix for my new baby! Love the whole system
11/09/2020
Leslie T.

United States
Best Double Stroller
I love my Helix+ especially when walking on narrow streets or sidewalks. I've pushed double strollers before and it is always a pain when you feel like you're taking up the entire sidewalk. That is not the case with the Helix+! It's narrow and agile and my kids love it too.
We are so happy you love it!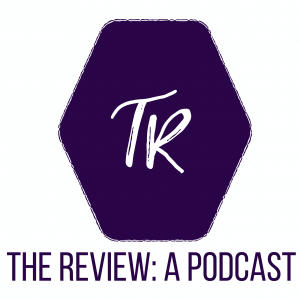 JM
11/09/2020
Josephine M.

United States
Great purchase!
I was so happy that Orbit introduced the toddler seat as an add-on. It works great with my stroller!
Frequently Bought Together