Enjoy Twice the Ride, in Stroller or Car
Take your Orbit Baby G5 Stroller from a single to a double in practically a snap with the Orbit Baby Helix+ Attachment, and add an Infant Car Seat for safe riding and seamless transfers from stroller to car and back again. The G5 Stroller with Helix+ Attachment and the G5 Infant Car Seat are designed for top-of-the-line travel, with patented technology and high-performance details conceived to offer comfort, safety, and style for your little ones.  
High-performance, high-style, full-size double stroller with Helix+ attachment in use.
Helix+ attachment can be easily added and removed, so your double stroller can become a single stroller when out with one baby, then back to a double when out with your dynamic duo.
Use from birth, with included reversible infant inserts, up to 50 lbs (18 kg)
Dock modular seating component (included G5 Infant Car Seat) with Patented SmartHub® base for seamless transfer from car to stroller. Also compatible with the G5 Stroller Seat (sold separately).
Encourages sibling connection and interaction with front-to-back rotation while riding.
Seats swivel so parents can help their child in or out.
3DRotation™ allows easy 360-degree rotation and reclining in one fluid motion, so babies can be forward-facing or parent-facing, upright or fully reclined, when docked in SmartHub™
Quadshock® patented suspension system absorbs impact and ensures a smooth ride.
No-pump tires made of lightweight EVA.
Custom aerospace-grade, anodized aluminum frame is optimized for strength and weight.
Quick-collapse capability and compact 3D fold to fit in small car trunks.
For use with twins, siblings, or growing families
Narrow frame of Orbit Baby Double Stroller easily maneuvers where bulkier double strollers cannot.
Read more about the G5 Stroller here.
G5 Infant Car Seat
Designed for safety, style, and high performance, the feature-full G5 Infant Car Seat is destined to go places.
Deep-cradle design is fully-lined with energy absorbing EPP foam for maximum side impact protection.
SmartHub® Car Seat Base ring is constructed with aerospace-grade aluminum, offering strength and 360-degree security in the car.
Docks into SmartHub® Base at any angle on stroller and in car, then rotates into position, helping to prevent injury to parents' backs.
The Car Seat Base installs securely in less than 60 seconds by turning the patented StrongArm™
Soft-touch, breathable, premium fabric helps keep baby comfortable in any season or climate
Includes durable 5-point harness, infant head support insert, UPF sunshade with Paparazzi Shield™
Certified for use without base and in aircrafts with seat belts.
Lower Birth Weight Kit is available and complimentary.
Read more about the G5 Infant Car Seat here.
*You will need an Orbit Baby G5 Stroller to coordinate with the Helix+ Attachment and Infant Car Seat.
1 G5 Infant Car Seat & Car Seat Base
Removable Helix+ attachment with SmartHub®, anodized frame, and wheels.
2 attachments to secure Helix+ to single stroller.
Protective pad for stroller bar.
Approx. stroller frame weight: 26 lbs. double mode, 19.2lbs. single mode.
Dimensions (folded): 32L x 19W x 15.5H in (81L x 48W x 39H cm)
Product Weights
With SmartHub® Attachment (double mode): 26 lbs (11.8 kg)
Without SmartHub® Attachment (single mode): 19.2 lbs (8.7 kg)
IDEAL FOR TWINS, SIBLINGS, AND GROWING FAMILIES
The Helix+ is compatible with nearly all Orbit Baby G5 configurations! (frame and additional seating sold separately)
Effortless Versatility
FROM 1 TO 1 AND BACK AGAIN
Easily convert your stroller from a single to a double, and back to a single when you're only out with 1 kiddo.
Inspire Engagement
360 DEGREE VIEW X 2
Encourage sibling connection and interaction with rotating seats that can face each other or the world around them.
HELIX+ WITH G5 INFANT CAR SEAT
Helix+ Attachment
Take your Orbit Baby G5 Stroller from a single to a double in practically a snap with our easy-to-attach Helix+ that features aerospace-grade anodized framing and our patented SmartHub™ for seats that rotate to encourage engagement and connection.
G5 Car Seat
Our state-of-the-art car seat constructed with premium materials and a deep cradle design that offers luxurious comfort and safety for tiny travelers.
Car Seat Base
Featuring our patented StrongArm™ technology for secure installation in less than 60 seconds, the Orbit Baby Car Seat Base also offers our patented SmartHub™ ring, so it's easy to dock the Orbit Baby Infant Car Seat into the car at any angle, then rotate into position.
Customer Reviews
Write a Review
Ask a Question
06/05/2021
Stephanie M.

United States
Must have for a new Mamma
I have the dou le stroller that I can attach my baby girl and toddler boy. The experience that I had os beyond amazing, it easy to set up and to fold. The 360 is a life changer for us and both my kids feel comfortable using the stroller. The BEST part is that I can use as a single stroller OR double stroller, I never saw something like this before, so Im not stuck with a double stroller, I can use the single stroller if my toddler dosent wants to use his seat.
05/22/2021
Marisol E.

United States
Orbit lover of 6 years
Orbit has been awesome for our family, as our family grew, it grew with us, from infant car seats to the skate board, everything has been great! And we're still using it till this day! Customer service has always been terrific! If we ever have another baby orbit will be our way to go! ALWAYS! Thank you orbit for the greatest stroller ever!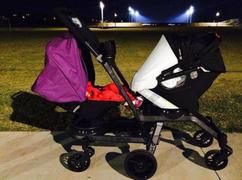 So happy that you are a long standing part of the Orbit family. Enjoy!
10/04/2022
Jenia N.

United States
Car Seat/Stroller/Bassinet/Stroller Attachment
I purchased the G5 car seat and stroller about 2 years ago for my first kid and I absolutely adore it! The quality is so good I have 0 complaints. I'm on baby number 2 and I give birth in a few days and because of my positive experience with orbit products I purchased the stroller attachment so that both of my kids can use it (it was super easy to install) and I purchased a replacement car seat cover and bassinet which I haven't used yet but I'm very excited!
05/17/2021
Amy T.

United States
Helix+ Attachment
We love the option of adding the second seat onto the stroller for both kids! It's also great that we can rotate the kids so they can face each other. Such a great option if you have 2 kids!
So much fun for the both of them to interact.
12/27/2020
Brianna M.

United States
Best stroller system!
I've had my stroller system for 5 years and just added the helix for my new baby! Love the whole system
11/09/2020
Leslie T.

United States
Best Double Stroller
I love my Helix+ especially when walking on narrow streets or sidewalks. I've pushed double strollers before and it is always a pain when you feel like you're taking up the entire sidewalk. That is not the case with the Helix+! It's narrow and agile and my kids love it too.
We are so happy you love it!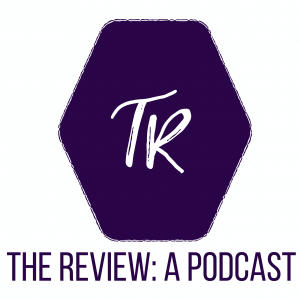 JM
11/09/2020
Josephine M.

United States
Great purchase!
I was so happy that Orbit introduced the toddler seat as an add-on. It works great with my stroller!
Frequently Bought Together