Rear-Facing Mode
Weight

15-35 lb

And the shoulders must be at or above the lowest harness height.

Age

Able to sit upright alone

 
Forward-Facing Mode 
Weight

25-65 lb

And their ears must be below the top of the shell and their shoulders below the highest harness slot.

Age

2+ years recommended (1 year minimum)

 
Perks for Toddler 
State-of-the-art car seat with proprietary technology for protection, comfort, and exploration.

 

Soft-touch, breathable upholstery for premium comfort in any season or climate.

 

UV sunshade

 

Designed with magnetic buckle holders to help keep harness and safety belt clear of child as they climb in.

 

When rear facing, rotating seat offers easy entry and exit from car.

 

Designed for children 15-65 lbs., measuring up to 53" tall

 
Perks for Parents  
Versatile, modular system offers family-flexible design that docks into car seat bases, strollers, and rocker bases. The best part? When a child outgrows their Orbit Baby G5 Infant Car Seat, the switch to the Orbit Baby Toddler Car Seat is easy! Just dock and rotate your Toddler Car seat on the Car Seat base already in your car.

 

This convertible car seat offers a complete toddler travel system, docking into both car seat base and stroller.

 
When used rear facing with Smarthub® Base (not inlcuded):
Installs securely in less than 60 seconds by turning the patented StrongArm™ knob.

 

Helps prevent injury to parents' backs by docking into SmartHub® Base at any angle on stroller, in car, (and even on RockerBase), then rotating into position.
*Please note that SmartHub® Base can only be used when rear facing.
Tech Specs 
Machine-washable fabric that's easy to remove for cleaning with our patented design.

 

Includes user-friendly, durable 5-point harness and UV sunshade

 

Sleek back panel designed to store dangling straps

 

Toddler Car Seat can be used with and without an Orbit Baby Car Seat Base.

 

The G5 Toddler Car Seat also fits on the G2 and G3 Strollers, as well as the X5 Jogger Stroller.
*G5 Toddler Car Seat is not compatible with the rear SmartHub of the Helix+ Double Stroller Upgrade Kit.
Pioneered for Safety 
Deep seat cocoon design and Side Impact Braces offers extensive side-impact protection with multiple foam zones, using EPP foam for maximum security.  

 

Durable, ultra secure 5-point harness.

 

Made with fabrics certified safe by

Oeko-Tex®

Standard 100, ensuring they are healthier for your baby and better for the environment. 

 

Certified for use in aircrafts without the base while using seat belts and Side Impact Braces. 

 

LATCH

compatible.

 

Passes

FMVSS 302 and FMVSS 213

.

 
Orbit Baby G5 Toddler Car Seat

 

Orbit Baby G5 Toddler Car Seat Cup Holder

 

Head Support Insert

 

Sun canopy

 

Side Impact Braces

 
Toddler Car Seat height (from bottom to top of shell): 

24.8in/63cm

 

Toddler Car Seat exterior width: 

18.5in/47cm

 

Toddler Car Seat exterior length: 

27.6in/70cm

 

Toddler Car Seat Weight without braces: 

25lbs (11.5 kg) 

With braces:

27.7 lbs ( 12.6 kgs)

 

Toddler Car Seat interior width: 

10.6  in / 27 cm (seat bottom position) 13.8in/35cm (Backrest position)

 

Toddler Car Seat interior side depth:

 5.9in/15cm

 

Toddler Car Seat harness slot heights: 

Lowest position: 9.5in /24cm; Highest position:15.4 in /39cm

 
Versatile & Convertible
A Seat for Your Growing Child
Ready for rear-facing or rotate forward-facing when the time is right, our convertible Toddler Car Seat safely transports children up to 65 lbs. or 53" tall.
Dock & Stroll
From Car to Stroller and Back Again
Family travel won't miss a beat, while little ones won't miss a nap, thanks to the only toddler car seat that docks right into the stroller- quickly, easily, and quietly.
360-Degrees of Smart
Easy Ins, Outs, and Safety All Around
Intuitively designed for rear-facing riders, our Toddler Car Seat docks into the SmartHub® on our infant car seat base, so growing babies can enjoy this safer position longer. And when the car is stopped, parents can rotate the seat towards the door to easily get their child in and out.
*SmartHub® Base can only be used when rear facing.
SMART DESIGN, EXCEPTIONAL RESULTS
A FIRST-CLASS RIDE
With our signature soft-touch upholstery, our toddler car seat gives babies a taste of the good life featuring a breathable, premium experience in any season or climate.
ENCOURAGE INDEPENDENCE
Cheer your child's can-do spirit with a car seat they can climb into by themselves, thanks to the built-in magnetic buckle holders to help keep harness and safety belt clear when not in use.
WE'VE GOT YOU COVERED
Take a walk on a sunny day with our cool canopy ready to throw the right kind of shade for baby when the toddler seat is docked onto your Orbit Baby stroller.
Customer Reviews
Write a Review
Ask a Question
Filter Reviews:
daughter
toddler seat
base
seat
infant car seat
stroller
Orbit
products
brand
legs
08/08/2022
Bailey M.

United States
Worth every thing!
The Orbit Baby toddler seat is worth every moment waiting and every penny in my bank account. The selling point for our family is that the toddler seat fits right into our orbit baby system (base and stroller). It makes getting our little guy in and out of the car a breeze! We are an Orbit baby family for life <3
07/22/2022
Connie S.

United States
Worth the wait
Very lucky that the new Toddler carseat came out just as my grandson hit the weight limit on his infant seat. Didn't want to have to purchase another brand. He absolutely loves being able to see out of the car better. Can hardly wait for the time he can face forward. It will open a brand new world. The only thing that is hard is the location of the handles to unlock the seat from the base. My son in law has a truck and sometimes it takes my daughter and I both to unlock and lift the seat out. Worth the money.
06/05/2022
Kristin E.

United States
05/21/2022
Denise B.

United States
The Best
I'm one of those hardcore followers and lovers of all things Orbit Baby, and there's a good reason why. The toddler seat is another incredible product that provides safety, comfort and provides me with more freedom because it simplifies things.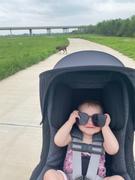 Thanks for the kind words Denise! Cute pic : )
05/13/2022
Cory B.

United States
Great Orbit Quality
Toddler seat is same great quality as all other Orbit products.
04/26/2022
Andria P.

United States
LOVE IT
My husband and I love this company and so does our daughter. It's been useful in so many scenarios. Can't imagine us with anything else.
04/22/2022
Kelly M.

United States
Toddler car seat
Our son recently grew out of the infant car seat… So glad the toddler car seat came out right at the exact moment he needed it… He loves it, the magnetic clips are great and the removable cup holder, easy to clean too!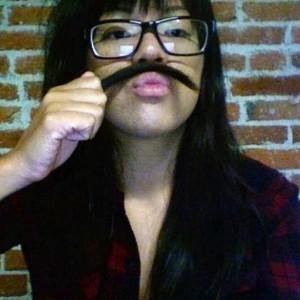 MB
02/09/2022
Michelle B.

United States
Solid and safe
This toddler seat feels solid! It feels safe and well done. My son is still rear facing so its really nice to use the base I had with my car seat and the ROTATION FEATURE IS MAJOR because if I had to get him in when it said rear facing there would be basically no room. I still use my stroller seat the majority of the time but its nice to know the seat can pop onto the stroller if I needed to! Super happy with the seat and how it adds to the stroller I already have.
Thanks so much for the feedback and love.
07/22/2022
Jessica Z.

United States
Infant car seat
Love the ability to turn and easily get my baby out but ours is already tearing and rubber is coming off bottom.
05/10/2022
Cindy N.

United States
the size is a bit small
I love everything about orbit system, but this one seems to be a miss for me. it's a bit small for my toddler. he couldn't extend his legs fully. I wish there is some extra leg room for him, then it'd be perfect.